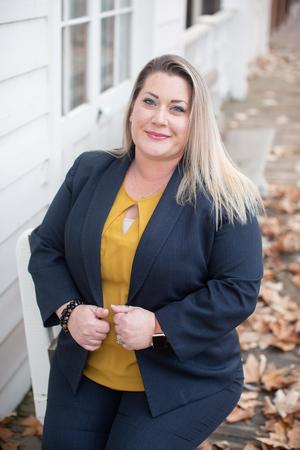 Shannen
Ingram
Owner & Investment Advisor Representative
Athenable Investment Strategies was created by Shannen Ingram and her passion in helping others manage their financial portfolio, while making a difference in their lives. With a focus on nurturing solid, long-term relationships with individuals and their families, it is important for her clients to feel like family. She understands that wealth can be both challenging and rewarding, which may cause unstable paths at times that may need guidance. During these times it is important to have a dedicated support system which should include a financial advisor.  She helps clients plan for their financial future, while tailoring their portfolios to manage risk tolerance, tax-efficiency, multi-generational planning, and more.

Shannen's financial management approach incorporates both your objectives and desires to create a customized plan that is reevaluated and updated as life changes. This plan-based approach helps guide us on a path with a clearly defined goal and monitoring of your ongoing evolvement.

Background and experience
For almost two decades, Shannen has worked in the financial services industry. Starting her carrier in banking she focused her efforts on developing her knowledge in retirement planning, wealth management, and estate planning. In 2006 her journey in obtaining her securities licensing began and she continued to advance in her career.
Away from the office
Born in California and raised most of her life in Tuolumne County, Shannen lives in Sonora with her husband Kenny, and two children: Kenneth and Kallie. They both take great joy in the ability to be able to raise their children in this beautiful area and look forward to the continued growth and development. They currently have a Boston Terrier named Bug, Theo (a recently adopted French Bulldog) and two cats: HeyHey, and Kristoff. They enjoy traveling as a family, trying to go one new place a year and every year they try to travel down to the coast to enjoy the beautiful California beaches.

Shannen's active lifestyle includes travel, exercising, going to live music events, and relaxing with friends and family.
For more information about how Shannen may be able to help you pursue your financial goals, please contact Shannen at 209-288-2267.